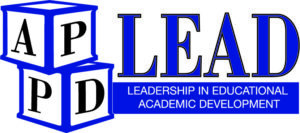 APPD LEAD is a nationally recognized program that provides a unique opportunity for pediatric academic leaders in medical education to engage and learn from seasoned program directors, pediatric educators, and other national leaders in pediatrics.
The LEAD curriculum focuses on organizational leadership, competency-based curriculum development, faculty development, residency and fellowship program administration, scholarship and career development. The curriculum is paced over three educational conferences, with additional group activities, readings and project work expected between conferences.
The call for applications to APPD Leadership in Educational Academic Development (APPD LEAD) for Cohort 11 is closed. 
APPD LEAD is an approximately nine-month educational program that provides outstanding training for educators aspiring to develop the knowledge and skills needed to advance leadership skills in medical education.
Three educational conferences

Curriculum focusing on organizational leadership, competency-based curriculum development, faculty development, residency and fellowship program administration and scholarship and career development

Nationally recognized faculty with significant experience in program leadership and medical education

Peer group activities and support

A mentored educational project

Certificate given at the completion of all program-required elements
Prerequisites for Participation
Member of APPD

Minimum three years of educational leadership experience as Program Director, Associate Program Director, Fellowship Director, Associate Fellowship Director, Clerkship Director

LEAD year should not overlap with being in first year of new leadership role

Commitment of Department Chair for $6,500 program fee, travel expenses, and time to attend meetings and complete assignments

Commitment of applicant to attend all meetings, complete between meeting assignments, participate in between meeting email discussions and team conference calls, and develop and implement a mentored educational project
The application process is web-based and requests:
Applicant contact information

Description of educational role(s)

Personal Statement addressing career goals in medical education and how participation in APPD LEAD could help meet those goals

Statement of commitment to participate actively and complete the program

Curriculum vitae

Statement of Support from Chair of department

Letter of recommendation from a more senior individual involved in medical education at your institution
A truly wonderful and transformative experience that made me feel more deeply connected to the organization, mentors, peers, and myself. Can't thank APPD and the council enough for the enormous time and energy they put into making each year a remarkable experience that builds on itself and culminates in a tested and exceptional curriculum.
Catherine Michelson, MD, MMSc (Cohort 6)
I consider my time in the APPD Lead program as an important milestone in my career. The faculty is absolutely top notch and the content is not only important to this stage of my career, but so sparsely taught in the medical field. Meeting other cohort members who share my interests or may be in my same predicaments was a highlight of my time. Through APPD I've now built friendships with colleagues across the country with whom I now have a precedent of trust and collaboration. In addition, participation in APPD Lead has shown leadership in my own institution my passion and commitment to medical education and marked me as a local leader the field.
Howard Hsu, MD (Cohort 6)
I am really grateful that I had the opportunity to participate in the APPD LEAD program. This opportunity arose just at the time I was ready to move my career in medical education forward, but I didn't have the necessary tools. Through the APPD LEAD program, I learned about research in medical education, program and curriculum development and evaluation, leadership and management. But even better, I met a great group of people who will be lifelong colleagues and friends. Thanks so much for this opportunity.
Jennifer Barker, MD (Cohort 6)
I treasured my time as a participant in APPD LEAD. The faculty are all highly skilled, highly experienced, personable mentors and coaches who brought their varied real world expertise (and humor) to each session and conversation. They created a safe, trusting, challenging at times, and fun learning environment in which we could take a deep look at ourselves as leaders and scholars. The curriculum was really well developed and flowed seamlessly. I learned more in this course about myself than in any other faculty development course.
Sarah Hilgenberg, MD (Cohort 6)
Participating in LEAD was a wonderful experience. It was invigorating personally and professionally and helped me re-engage as a fellowship program director. Even better, as I move into a new role as residency program director, I feel better prepared and assured that I have a wonderful group of colleagues who will give me support and advice anytime I need it!
Megan McCabe, MD (Cohort 5)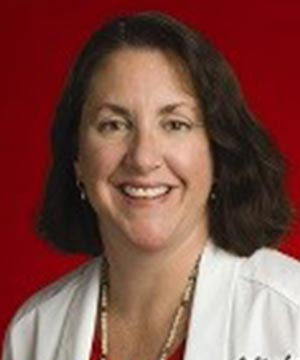 Director, Vanderbilt Pediatric Residency Program
Monroe Carell Jr. Children's at Vanderbilt
2200 Children's Way, 8160 DOT
Nashville, TN 37232-9760