APPD Forum for Fellowship Leaders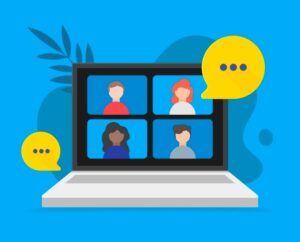 The annual forum is a virtual, half-day intensive session geared toward Pediatric Fellowship Directors, Associate Fellowship Directors, Superfellowship Directors, Fellowship Coordinators and Vice Chairs of Education.
The 2023 Forum for Fellowship Leaders will be held virtually on May 18th from 12pm-4pm Eastern.

Topics for the 2023 Forum include:

Entrustable Professional Activities (EPAS) and Milestones 2.0 Mapping
It Take a Village: Raising the Bar on Fellow Scholarly Activity

Short Necessary Impactful Practical: Using Snippets to Bring Faculty Development to Busy Clinicians

Registration 
Fees
APPD Member:
Early Bird (by May 9, 2023): $125
Regular (after May 9, 2023): $140
Non-Member:
Early Bird (by May 9, 2023): $155
Regular (after May 9, 2023): $170
The forum will be recorded for all registered/paid attendees to access on-demand. 
Registrants will receive the virtual meeting link 1 week prior to the Forum.
Cancellation Policy:
To cancel your registration and receive a refund, a written request must be received to the APPD National office (info@appd.org) by May 4, 2023. Cancellation requests received by this date will receive a refund less a $50.00 processing fee. All requests received after May 4, 2023 will forfeit 100% of monies paid. Registration refunds will not be honored after May 4, 2023.
Forum Program Planning Committee
Meredith F. Bone, MD
Tina Cochran, C-TAGME
Jennifer Duncan, MD
Hayley Gans, MD
Lindsay Johnston, MD, MEd
YoungNa Lee-Kim, MD, MEd, FAAP
Melissa Tavarez, MD