In addition to the national organization, pediatric programs in APPD are divided into regions. These regional groups have leadership opportunities, meetings, and activities, which are a vital part of the APPD. Regions are led by two or more regional chairs from different member categories (program director, associate program directors, coordinator, etc.).
For more information on Regional structure, click here (PDF).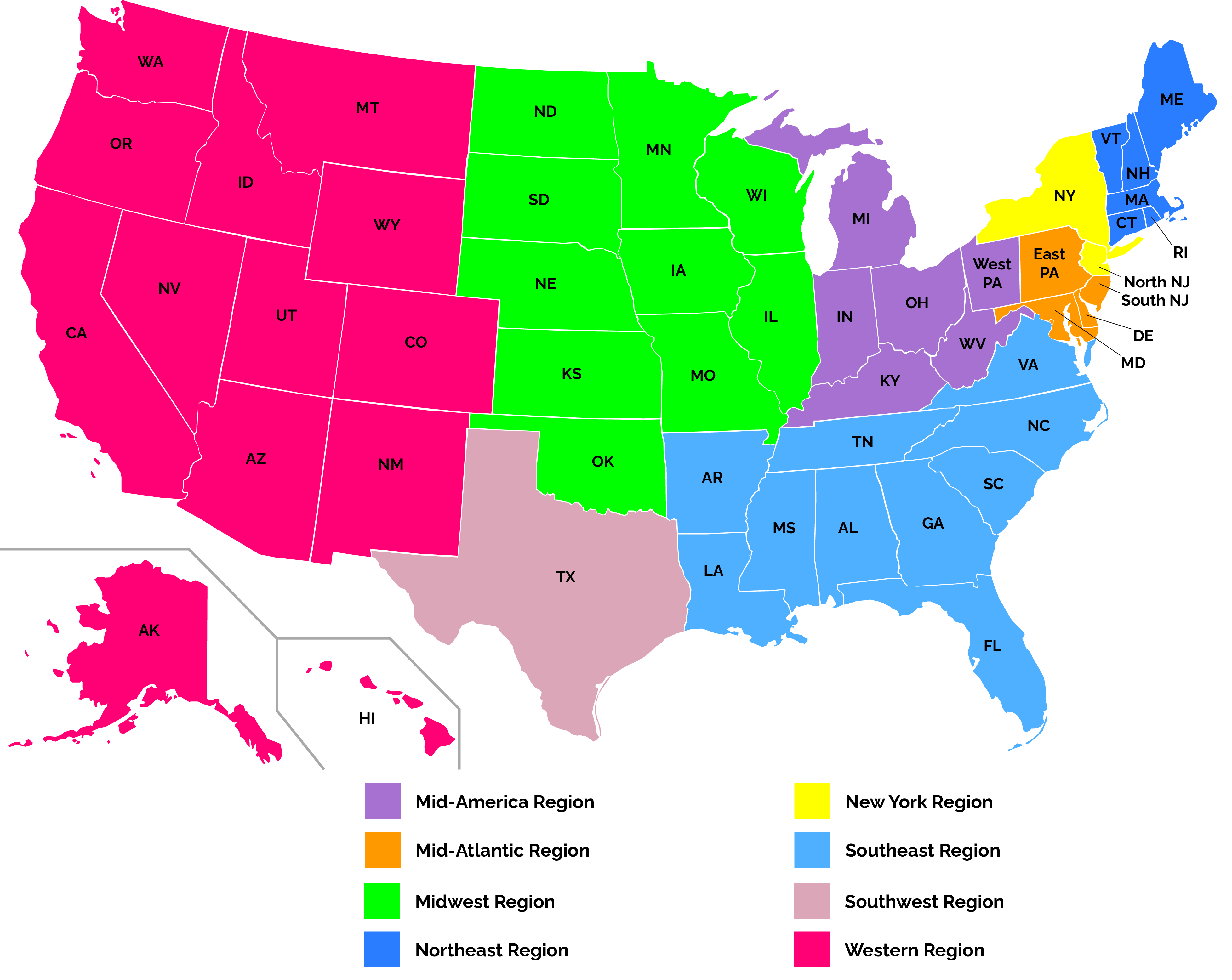 To learn which region you belong to and to find updated information on regional happenings, please click on the links below.
Visit the Mid-America Speakers Bureau Visit the Mid-America Online Community via APPD Connect Programs in Region: University of Kentucky College of Medicine University of…
Learn More
APPD Council of Regional Chairs
Jennifer Crotty, MD, FAAP Chair (2021 - 2024)
Associate Program Director
Vidant Medical Center/East Carolina University
600 Moye Blvd., 3E 139
Greenville, NC  27834
Please visit our individual Region pages for information on Region leadership.
Regional Online Communities
APPD members may communicate with others in their region through their Regional Online Community via APPD Connect (https://connect.appd.org/home).
Postings to a region online community will be sent via email to all members in the region on behalf of individual members. For more information on how to utilize your regional online community, please contact info@appd.org.